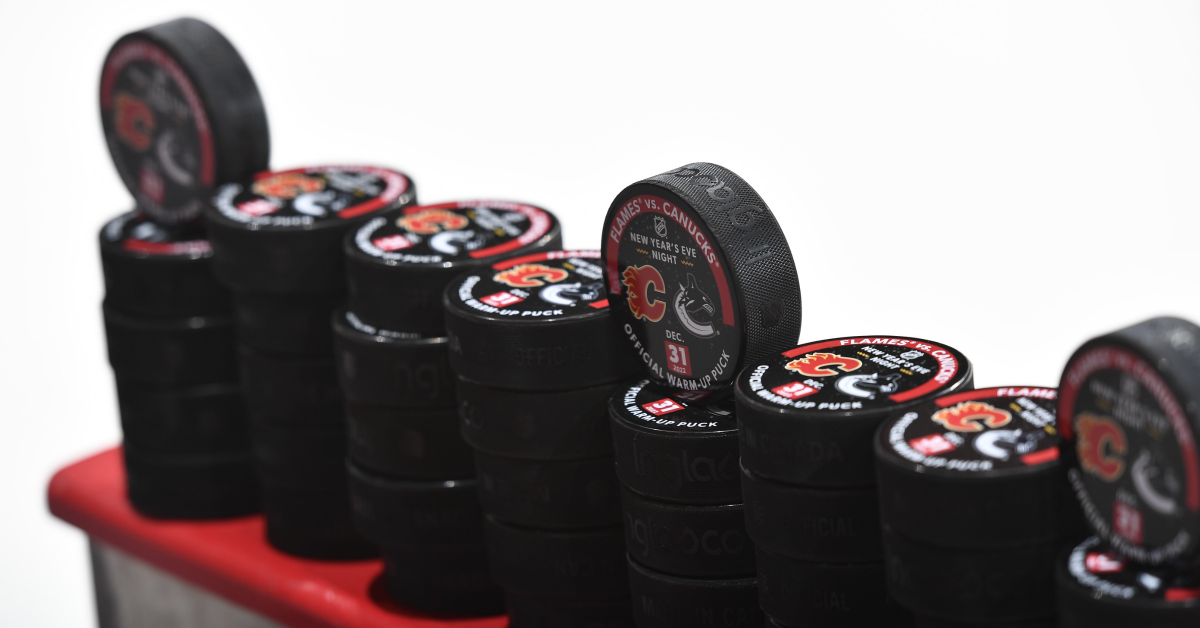 Come check out our full selection of game used pucks at any Flames' home game in the FanAttic Jersey Store (west lobby of the Scotiabank Saddledome by Sec. 226)! 
Available Pucks
To see a complete list of all in stock 2022-2023 game used pucks, click here.
(last updated: July 27, 2023)
For the list of remaining 2020-2021 game used pucks, click here. 
(All remaining 2020-2021 pucks are now 50% off!)
2021-2022 game used pucks are sold out.
Please note, pucks are not available for online purchase. To purchase game used pucks, please contact us.
As well, please be advised that pucks are made available to in store customers before being posted online and may not be reserved ahead of time. Pucks are not available for phone order until they appear on the list above.
All game used pucks are final sale and may not be returned or exchanged.